HISTORY History

of the MUSEUM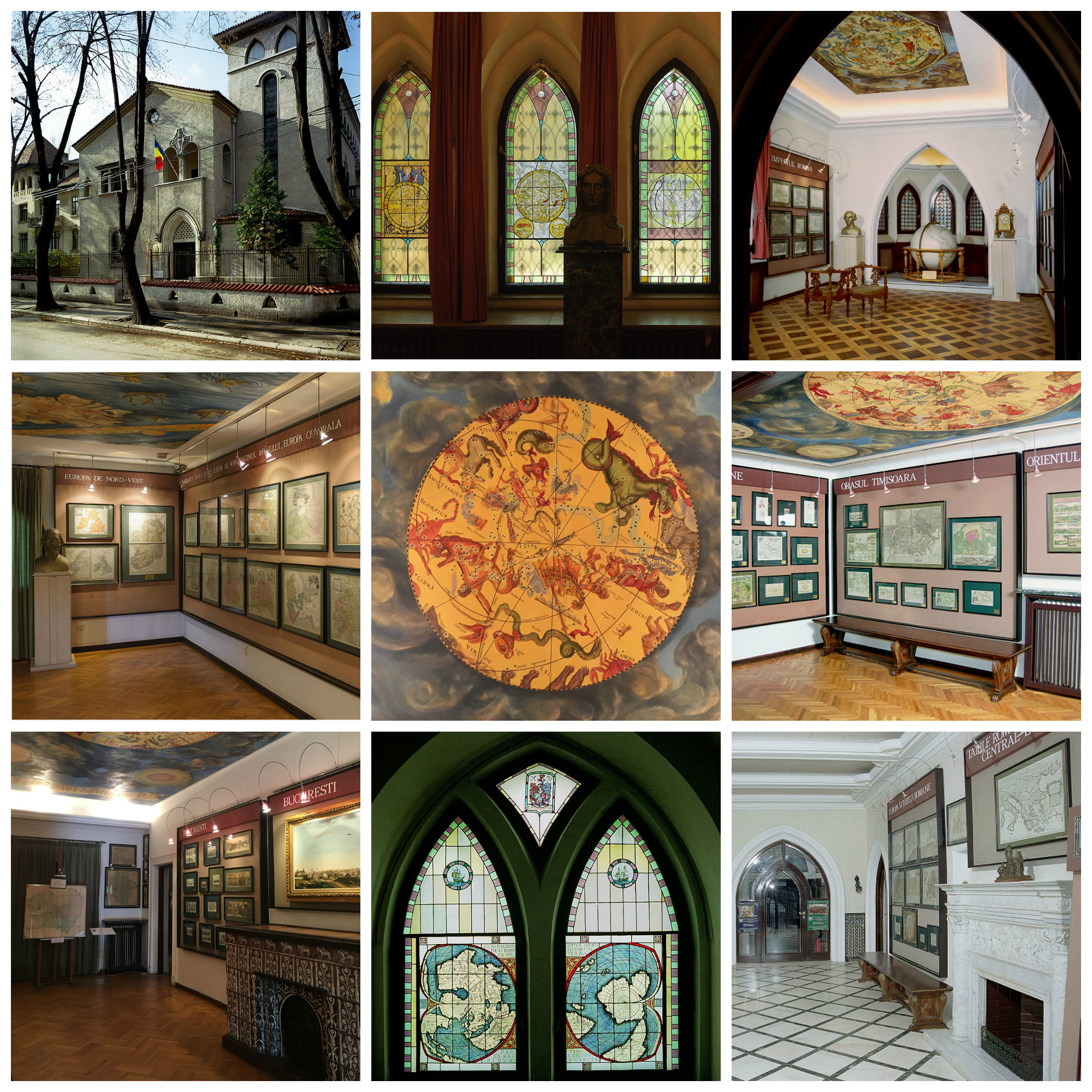 The museum opened to the public in 2003 and is hosted in a beautiful villa built in the 1920's. The main collection belonged to Professor Adrian Năstase's family and was donated to the Romanian state. At present, the main collection is enriched with other donations of graphic works and maps.
Collection

The patrimony of the museum consists of over 1000 works dating from the 16th to the 20th century. Among them you will find maps of the regions inhabited by Romanians and their ancestors, continents of the world, astronomical maps and city plans. Also, the patrimony of the museum includes graphic works with various subjects: landscapes, portraits, traditional costumes.

The venue

The museum is set in a 1920s building constructed in a style that combines architectural elements of Gothic inspiration – the pointed arches – with those of Mediterranean inspiration - the loggias reminding of 15th century Venetian villas.

Ceilings and stained glass

In order to mark the new use of the building since 2003, the ceilings have been decorated with inspirational insights from mythology and astronomical maps and the stained glass windows were designed with various heraldic and cartographic representations.
Citeste mai mult