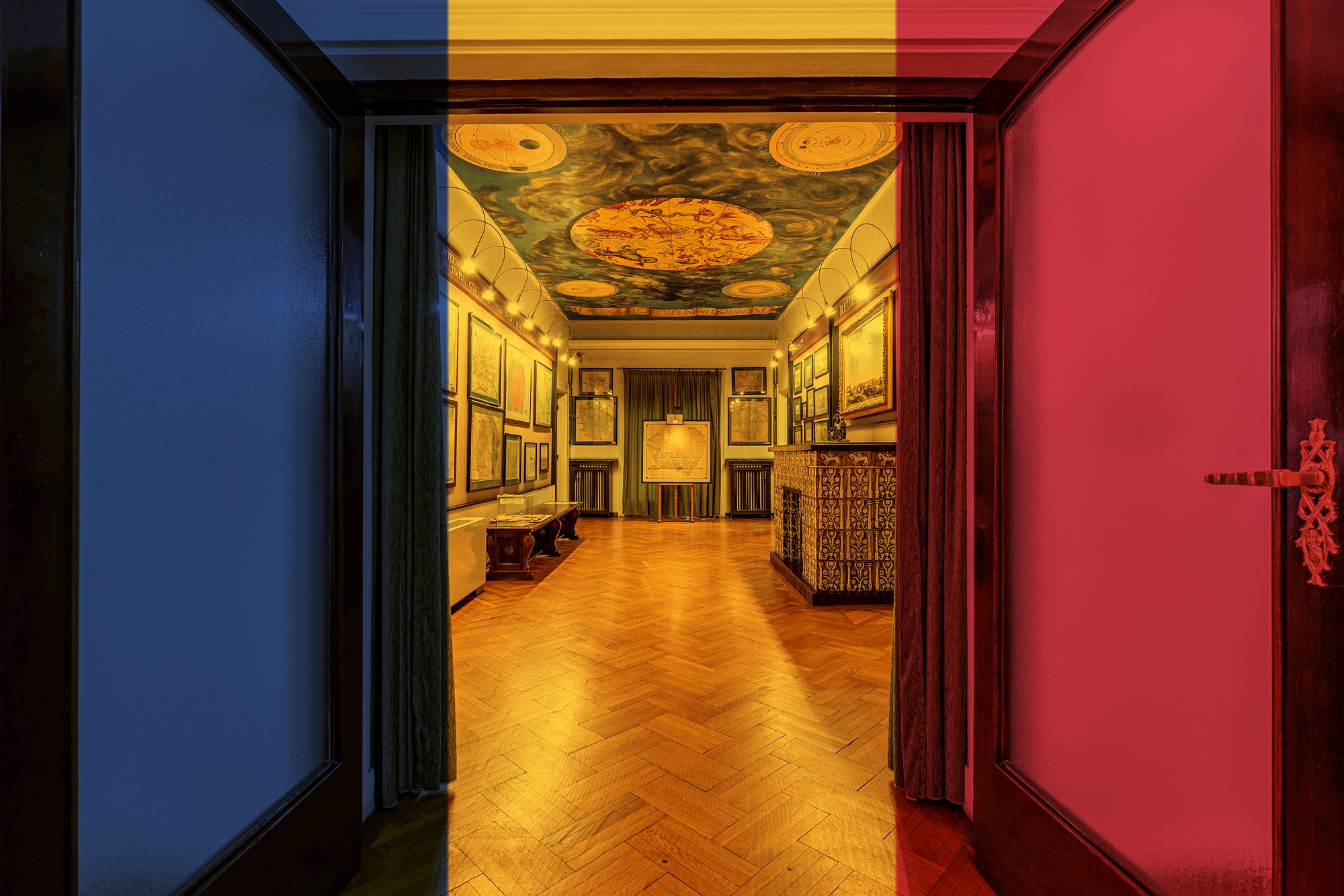 Dear visitors,
On December 1st, 2021, we celebrate our National Day! Thus, the National Museum Of Maps And Old Books is OPEN, with free entrance.
We invite you to discover both the collections of old maps and engravings, as well as the "TIMES. MARCEL ACIOCOIȚEI" exhibition which will introduce you to the artistic and inner universe of a museum man.
Our museum is also one of the few museums in Romania that have exhibited works with Augmented Reality application: viewed through the phone's camera, with the help of the safe and free Artivive application, they will "come to life" for a few seconds.
We are looking forward to your visit!