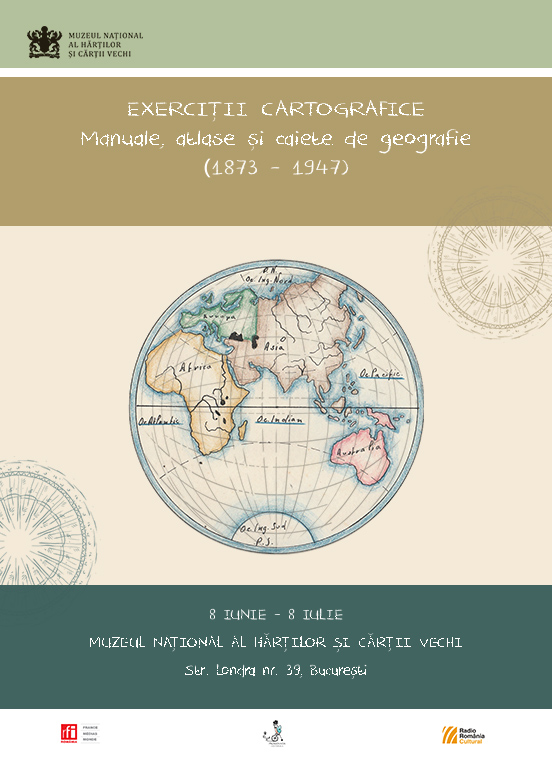 Expoziție temporară
"A scholar View on Cartography. Hand-books, atlases, geography note-books from Romania, 1873-1947" – the title of a brand new exhibition that will be on starting 8th of June 2018.
The exhibition illustrates a didactic vision on the hand-books and geography note-books from private Romanian collections, by tackling three main themes: Practical knowledge and the discovery of nature, Teaching methods and Cartography as a scholar exercise.
Opening of the exhibition: 7th of June, 6 PM – the entrance is free.
Visitation fee (including museum tour): 8 lei for adults, 4 lei for retired persons, 2 lei for students and pupils. 
The exhibition is open 8.06.2018 – 8.07.2018