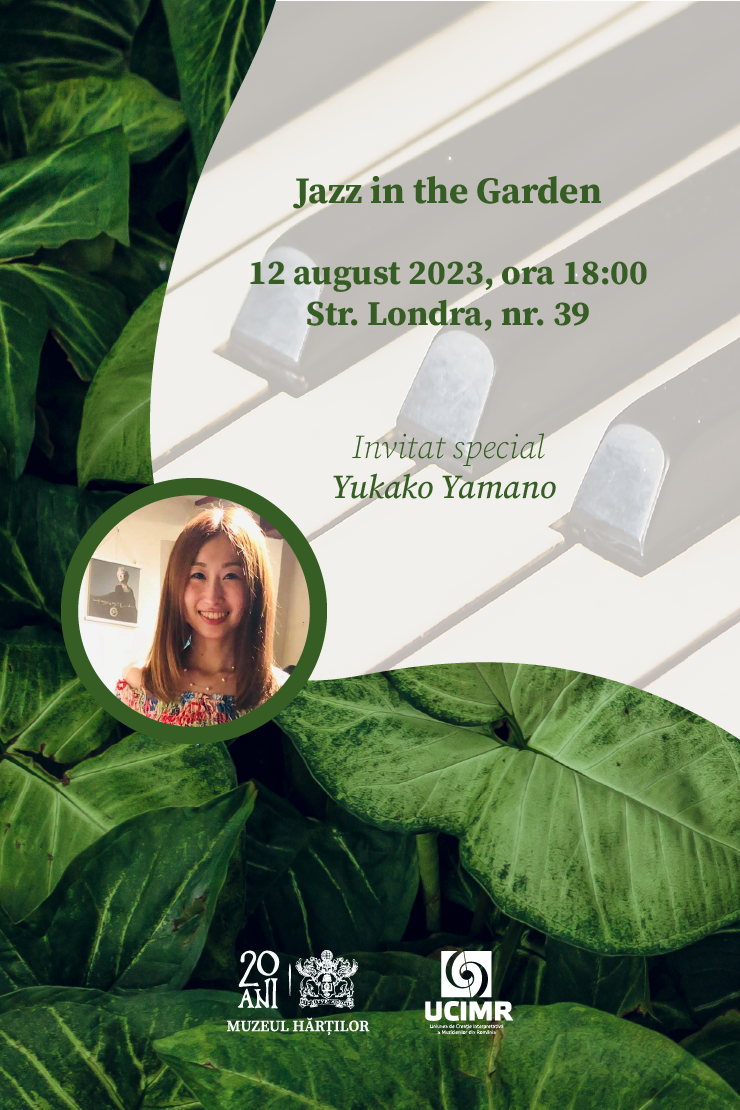 Cartografii sonore
Saturday, 12 August, starting 6.00 PM, we invite you to a new jazz concert in the museum garden. The invited artist is Yukako Yamano, one of the most famous jazz pianists in Tokyo.
The ticket price is 10 lei and may be bought from here.
Born in Japan, Yukako Yamano started studying piano at the Yamaha Music School when she was only three years old. As her passion for music grew, she entered the Tokyo College of Music, majoring in classical piano. At the age of eighteen, she began studying jazz, and soon began performing live concerts of her own compositions.
Yukako Yamano has participated in numerous jazz festivals, including in Cameroon, China, Democratic Republic of Congo, Djibouti, France, Hong Kong, Indonesia, Ivory Coast, Jordan, Malaysia, Moldova, Nepal, Singapore, Slovenia, Somaliland, Spain, Taiwan, Thailand, United Arab Emirates, Great Britain and USA, alongside international artists from various musical genres.
The event is organized by UCIMR in collaboration with the Map Museum and the Embassy of Japan in Bucharest.